Finding a doctor or hospital when you are sick should be quick and easy. The majority of our insurance plans work with the UnitedHealthcare (UHC) network in the USA, which is one of the largest in the USA and offers excellent choice and options. There are numerous benefits to staying within the UHC network, including:
Direct provider billing to the claims team
No out of pocket payments (apart from deductibles or non-covered expenses)
When out of the network, providers will typically require full payment upfront and then your participants will need to file a claim with the insurance company to be reimbursed.
---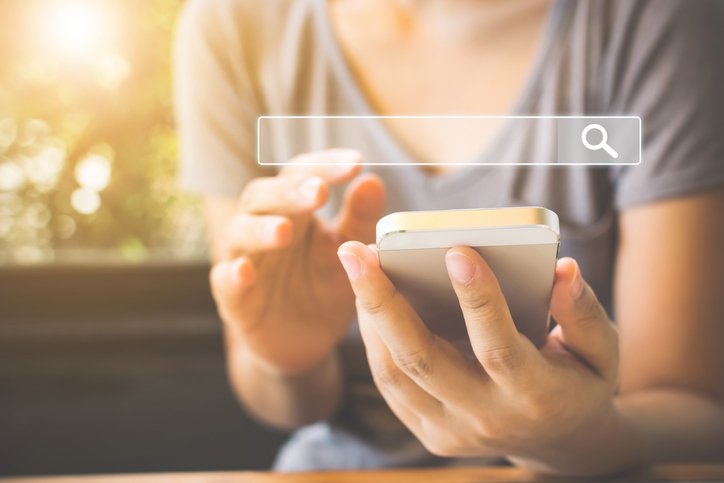 Where to seek care?
In the UHC network, participants will have a number of choices on where to seek medical care. The best options for them are:
Walk-in clinics
Urgent care centers
Doctors offices
Emergency room
To start the search process, visit the UHC PPO Search tool: https://www.envisageglobalinsurance.com/network/img-uhc/
Walk-in clinics
Walk-in clinics are often the easiest way to seek medical care for those that are only in the USA for a short period of time as they are inexpensive , often have shorter waiting times and can handle basic medical care easily. They are often situated inside of pharmacies, such as Walgreens, Rite Aid and CVS.
Here is a quick step-by-step video of how to find walk-in clinics through the search tool: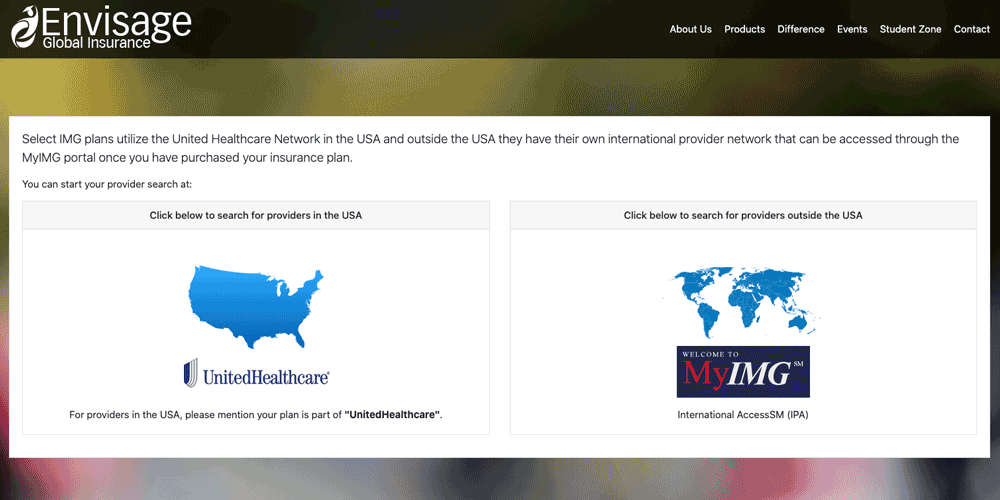 Urgent Care Centers
For more complex medical conditions, Urgent Care Centers are the better place to seek medical care. You do not need an appointment to receive medical care which makes them a good option for those in the USA for a shorter period of time. In order to avoid longer wait times, you can usually make a same day appointment and arrive at the Urgent Care during your scheduled time to be seen.
Here is a step-by-step video on how to search for urgent care centers through the search tool: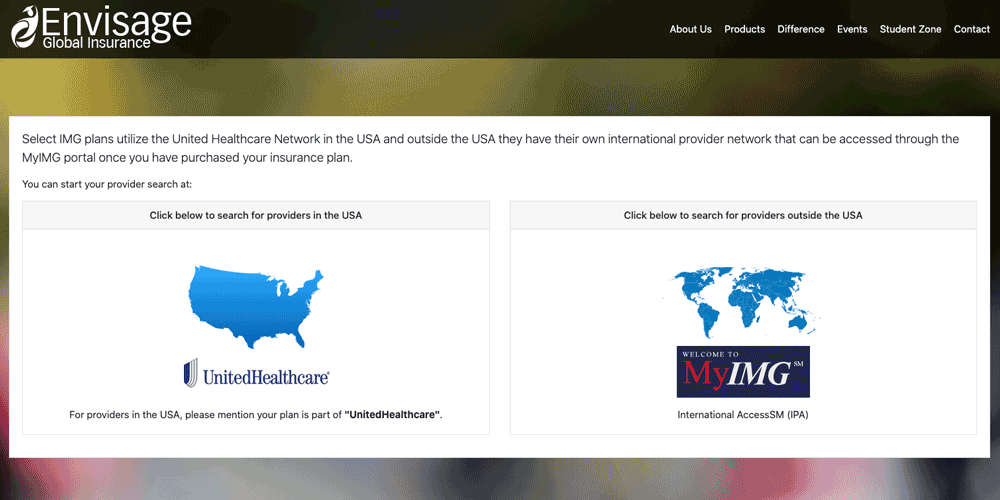 Doctor Offices
A standard doctor, also known as a primary care physician in the USA is also a good option, if you can locate one. Doctors offices are typically more expensive than a walk-in clinic or urgent care center, and you will have to call first and make an appointment. These doctors may not have appointment availability right away, and you may have to schedule an appointment weeks in advance, so this would not be the best option for seeking treatment in the case of an emergency or urgent situation.
Here is a step-by-step video on how to search for doctors offices through the search tool: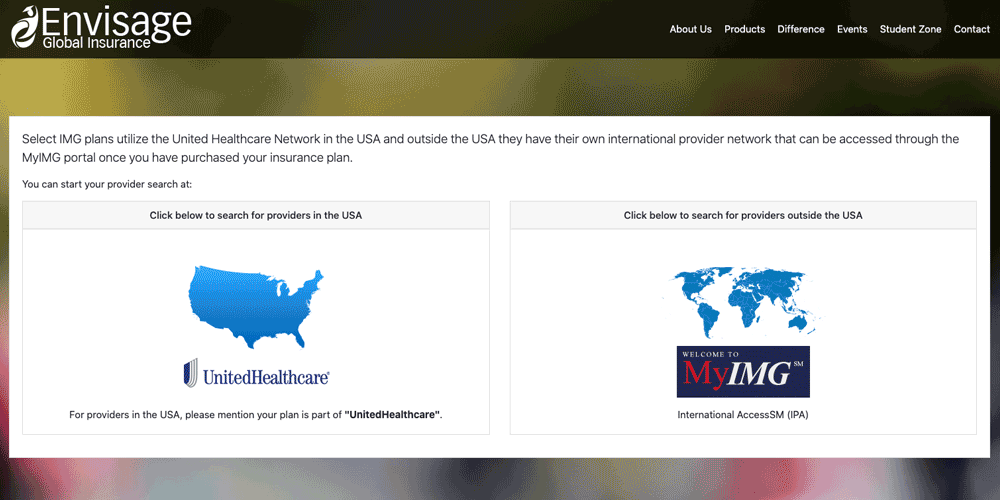 Emergency Room
The emergency room in the USA should only be used in real emergencies! A basic emergency room fee starts at around $500 and can go up to $1,000 for just a simple visit, so wherever possible treatment should be sought for one of the other options before you head to the emergency room. Your plan might also include an additional ER deductible that is charged if you seek care at the Emergency Room, so it's important to only visit the ER for a true emergency.
Here is a step-by-step video on how to search for emergency rooms through the search tool: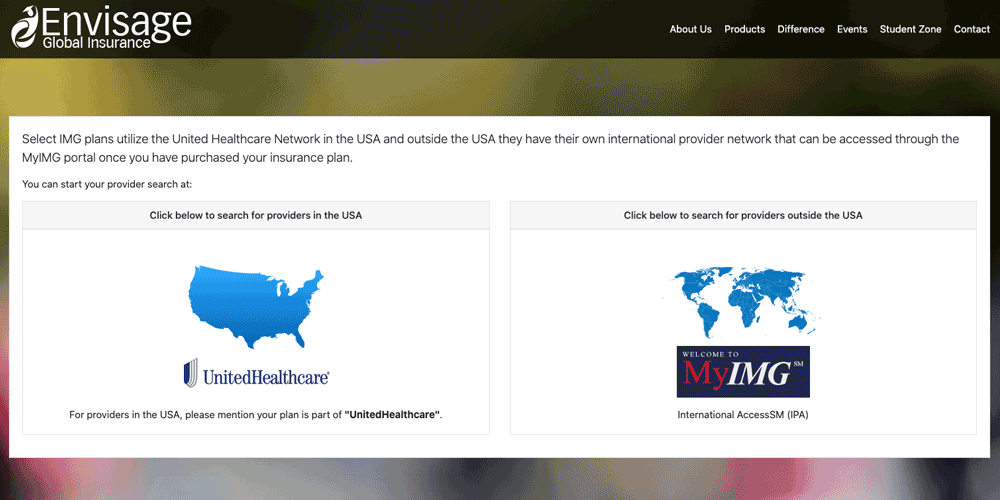 ---
Non-US Network
While some plans include a non-US network, the cost of medical care around the world compared to the USA is a lot lower and therefore it is often much easier to just pay out of pocket for any smaller medical claims and then submit them to the claims team to be reimbursed. This can be done easily with a mobile phone by completing a claim form and taking a picture of all the documents and emailing them to the claims team for processing.
If a participant is hospitalized, the assistance team should be notified as soon as possible as they will open communications with the hospital and make necessary arrangements to pay the hospital directly.