One of the main advantages of working with a broker to secure your group's health insurance plan is that you will have a point of contact to go to when an escalated situation occurs. Instead of having to go straight to the insurance company, you'll be able to go to your broker directly for assistance. You will have a dedicated account manager to contact and they will be there to help you navigate the complicated world of insurance and give you peace of mind knowing that your participants are in good hands!
Understanding insurance is already complicated enough. It can become even more stressful when you have a participant who is sick, or even worse, is hospitalized with a life-threatening injury or illness or has passed away. In these sensitive situations, you need someone who can provide you with assistance as quickly as possible - this is your account manager's time to shine and will really showcase the responsiveness and dedication of both your account manager and the insurance carrier during a high-pressured situation.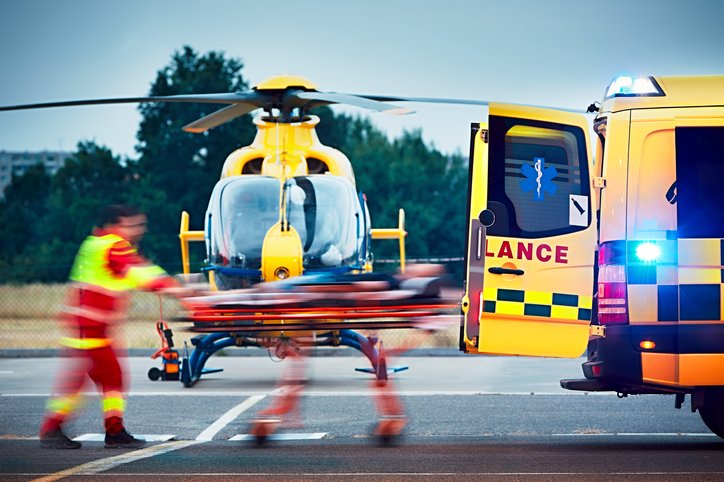 Level of Involvement
The level of involvement required will depend on the situation at hand and will vary case by case. When it comes to more minor incidents, you may want to contact your account manager to make them aware of a surgery taking place or to confirm if a provider is a part of the plan's network or not. Generally, when it comes to more minor incidents, your account manager will be able to answer your questions with a quick phone call or email and you'll be able to pass on all the necessary information to your participants. Your account manager is familiar with the policy wording and limits of your plan, and will be able to explain this to you in a detailed, yet easy to understand manner.
When it comes to a major incident, like an inpatient hospitalization, emergency medical evacuation, or repatriation back to a participant's home country, your account manager will be there every step of the way, providing you with daily updates and making sure you always know what the next steps will be. These kinds of situations are often much more stressful, as there are many moving parts to consider, so knowing that the insurance piece is being handled with your account manager will allow you to focus on other responsibilities at hand. Your account manager is available any time, day or night.
Minor Incidents
It is inevitable that you will have participants who face minor injuries and illnesses while on their programs, and they may come to you with questions on how to seek care appropriately. We've worked with the insurance carriers to set up channels that your participants can use when these kinds of minor situations occur. From PDF documents on seeking treatment, group Student Zones that include an abundance of detailed information about the plan, an online search tool to find doctors, email and phone channels, and online claims tracking portals, your account manager will make sure you are aware of all of these resources so you are able to provide the details to your participants when questions arise.
What Classifies as a Minor Incident?
Every situation can vary, but we've listed some common minor incidents that may result in your participants contacting you for help.
General illnesses, like the common cold, flu, strep throat, etc
Injuries, like sprained or broken bones, and any follow up care required, like MRIs, CAT scans, or physical therapy
Outpatient mental health treatment
Coverage for trip interruption, if a participant needs to return home due to the death of a family member
Participant's may reach out to you when these kinds of situations arise, and they may need help confirming their coverage, finding out what doctors or hospitals they can visit, if they will have to pay anything out of pocket when going to the doctor, and how to file a claim after their visit. When this happens, you can direct your participants to use the normal channels that have been created so they can get the answers to their questions quickly and efficiently.
Pre-Certification
Some plans require that specific treatment, like surgeries, hospital stays, CAT scans, or MRIs, be pre-certified with the insurance company within a specific timeframe. These are just some common examples, but your account manager, as well as the policy wording of your plan, will be able to confirm if pre-certification is required and what treatment this is required for.
A participant is able to pre-certify their treatment by calling the insurance company directly, and generally, the hospital or facility will contact the insurance company to verify benefits and pre-certify treatment as well. However, you are always encouraged to reach out to your account manager to let them know about treatment that requires pre-certification so they can contact the insurance carrier and make sure they are aware of the treatment and advise if anything further is needed in the process.
Major Incidents
In the unfortunate event that a participant is hospitalized or passes away while on program, you will want to let your account manager know as soon as possible so they can alert the insurance company.
From there, the insurance company will be able to reach out to the hospital to receive status updates on the participant's care and advise on what the next steps will be - from facility transfers, inpatient status, an expected discharge date, or coordinating repatriation back to the member's home country - the insurance company's assist team will work around the clock to ensure that everything is being handled in a dedicated, responsive manner. The insurance company will provide an update to the account manager daily, and this information will be provided to the group contact.
The insurance company can also connect with the participant's family if requested - they are able to offer assistance in different languages, so they will be able to reach out to the family and provide support during this difficult time. Additionally, if the plan includes an Emergency Reunion benefit, your account manager and the insurance company will be able to coordinate a family member's travel to come and be with their loved one while they are hospitalized.
What Classifies as a Major Incident?
While we consider all incidents to be important, major incidents generally require much more time and support than most situations, as they are usually cases that require ongoing emergency care and frequent communication between the hospital, insurance company, account manager, and group contact. Major incidents include:
Inpatient hospitalizations and/or surgeries
ICU admission
Emergency medical evacuation
Repatriation to one's one country
Repatriation of remains
When these kinds of situations occur, your account manager will be there to provide you with frequent updates and answer any questions that may arise. Depending on the severity of the situation, your account manager may want to schedule a daily conference call to provide you with updates on the case at hand, or they may provide you with daily email updates as they receive information from the insurance carrier. The frequency and method of communication is up to you and can be tailored to each situation as it occurs.
After an Incident
Even after an assist case is closed and your participant is recovering or has returned back to their home country, your account manager will explain the claims process to make sure there is no delay in getting the claims reviewed. Your account manager will periodically check on the status of these claims with the insurance carrier and provide you with updates - if any additional information is requested, like medical records for example, your account manager will be able to assist in obtaining these. Once the claims are processed, your account manager will be able to send you the Explanation of Benefits showing how the claims were covered and answer any final questions you may have regarding the case.