With the uncertainty of 2020 behind us, there are still many unknowns to face when it comes to COVID-19. The good news is that successful COVID-19 vaccines have been developed and are starting to be distributed and administered all around the world. While there is no way to know how long it will take for the vaccine to reach a large majority of the population, we are one step closer to the return of Cultural Exchange in 2021. In this article, we will discuss the different kinds of COVID-19 vaccines available, who is eligible for these vaccines, how this is being rolled out globally, and how this could potentially impact your insurance coverage.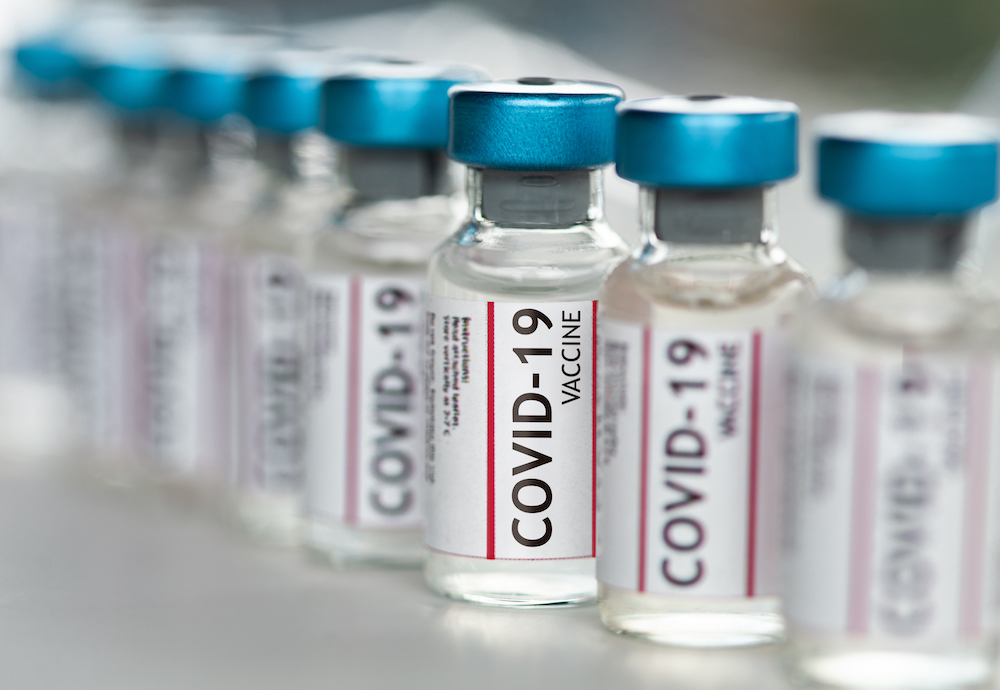 COVID-19 Vaccines - What are the Differences?
While many well known companies, including Johnson & Johnson and Novavax, are working around the clock to develop and test a vaccine to combat against COVID-19, the end of 2020 brought us the approval of a few different options that are leading the pack. With an average 93% effectiveness against the virus, we are seeing over 10 billion doses of these vaccines being ordered around the world. Below, we will explore the top vaccines that have been approved for distribution to protect against the novel Coronavirus.
Pfizer/BioNTech
Approved for emergency distribution in early December 2020, the first COVID-19 vaccine was developed in partnership by Pfizer and BioNTech. Pfizer, a New York based pharmaceutical company, and BioNTech, a German based biotechnology company, were already working together on a flu vaccine, and in March 2020, agreed to put their joint efforts in co-developing a potential vaccine for COVID-19
Pfizer was responsible for the U.S. based clinical trials, while BioNTech also conducted trials in Germany, leading to the creation of an mRNA vaccine that has shown to be 95% effective in protecting against COVID-19.
Type of Vaccine:
mRNA
Target Population:
16 and older
Number of Doses:
Two 30-microgram doses given 21 days apart
Cold Storage:
minus-75 degrees Celsius, refrigerated life of 5 days
Moderna
Shortly following the approval of the Pfizer/BioNTech vaccine, another COVID-19 vaccine, developed by Moderna, was approved for distribution by the FDA. Short for Modified RNA, Moderna is a biotechnology company based in Massachusetts. Although Moderna has never taken a product to market, they were previously working on a different coronavirus vaccine for Middle Eastern Respiratory Syndrome (MERS), giving them a jump start when they began to develop a COVID-19 vaccine in mid-January.
Moderna was the first to start government-funded Phase 3 clinical trials for their COVID-19 vaccine back in July 2020, and their mRNA vaccine has a 94.1% efficiency against the virus.
Type of Vaccine:
mRNA
Target Population:
18 and older (testing is currently underway for ages 12-17)
Number of Doses:
Two 100-microgram doses given 28 days apart
Cold Storage:
minus-20 degrees Celsius, refrigerated life of 30 days
Oxford-AstraZeneca
First rolled out in the UK and India in late December 2020, the Oxford-AstraZeneca COVID-19 vaccine is another option that is gaining popularity around the world. In January 2020, researchers at the University of Oxford's Jenner Institute began developing a COVID-19 vaccine and in April 2020, they partnered with AstraZeneca, a British-Swedish pharmaceutical and biopharmaceutical company, to manufacture and distribute their vaccine.
Phase 3 Clinical Trials for this vaccine started around the world between June and August 2020, and in December 2020, studies showed the vaccine had an average effectiveness of 70% in large trials in the U.K. and Brazil, while other studies showed effectiveness up to 90%.
Type of Vaccine:
Viral Vector
Target Population:
18 and older (studies were only performed on participants up to 55, so data is limited for older participants)
Number of Doses:
Two doses, given 12-weeks apart
Cold Storage:
2 to 8 degrees Celsius, refrigerated life of 180 days
Who is Eligible for the COVID-19 Vaccine?
As access to the COVID-19 vaccine becomes more widely available and a sense of normalcy is lingering, it's no surprise that the biggest question on our minds is when we will be eligible to be vaccinated. Currently, the vaccine is being purchased and distributed by governments globally, therefore they are responsible at the moment for organizing who receives the vaccine first in your home country. There are a number of factors that determine your place on the list, such as the priority established by your government's state and local authorities, how many doses are readily available, and the workforce available to administer the vaccine.
Priority Levels
The timeframe for when you can get the vaccine will depend on the priority levels set by your local and state governments. In the USA, as of January 2021, the CDC has recommended that frontline healthcare workers and residents of long-term care facilities be the first in line for the COVID-19 vaccine. Depending on where you are located, some states have opened up registration for individuals who are 65+ or at high risk.
In the U.S. alone, the CDC estimates there are 21 million healthcare workers, 3 million long-term care residents, 87 million essential workers, 100 million adults with high risk medical conditions, and 53 million others 65 and older. Healthy individuals under 65 may have to wait until at least mid to late 2021 before they are eligible for the COVID-19 vaccine, but it's still too soon to tell what this timeline will look like.
Manufacturing and Distribution
As of December 2020, more than 10 billion doses of the COVID-19 vaccine had been pre-ordered, with Canada, the United States, and the United Kingdom topping the list. COVID-19 vaccines have now started to be distributed throughout the world, but how quickly these vaccines can be manufactured, shipped and stored in correct temperatures, and efficiently distributed, will play a big part in how quickly people are vaccinated.
Vaccine Administration
The workforce available to administer the vaccine will also be a factor on how quickly one can be vaccinated. Not only are healthcare workers trying to roll out the vaccine as quickly and safely as possible, but facilities are still overwhelmed with responding to the pandemic and treating COVID-19 patients. Staffing shortages like this could result in delays in administering the vaccine.
Will the COVID-19 Vaccine be Covered Under My Insurance?
As of now, the vaccine is not commercially available for purchase at a local walk-in clinic or urgent care center (like a flu vaccine is, for example), so the only way to get the COVID-19 vaccine is through the priority levels set by your local and state governments.
The U.S. government's goal is to make the COVID-19 vaccine available for all U.S. residents who choose to be vaccinated free of charge. However, for a Cultural Exchange visitor, it is likely that they will not be eligible for the vaccine during this time. There are still many unknowns about how the vaccine will be administered and who will be eligible, so for Cultural Exchange visitors, we would suggest getting the vaccine in their home country prior to traveling, if possible, as this will be the only option available at this time.
Can I get Vaccinated in my Home Country?
This is an evolving piece to the COVID-19 puzzle that we unfortunately don't have all of the answers to yet. Each country is applying a different method to vaccinate their populations - the most common method we're seeing (such as in the USA and Europe) is to vaccinate the elderly and high risk groups first, however some countries are vaccinating their young, mobile and working age adults first in a bid to get to herd immunity faster. We would suggest participants to research the accessibility of the vaccine in their country and look into their options before leaving for their program abroad.
In the UK, for example, the country's universities minister Michelle Donelan has pledged to support international students through COVID-19, which could mean quicker accessibility to the COVID-19 vaccine.
Plan Exclusions
If there does come a time when the vaccine is commercially available to purchase at a local walk-in clinic or urgent care center, it's important to keep in mind that most Cultural Exchange health insurance plans exclude routine care and immunizations. This means that the COVID-19 vaccine would not be covered, so please make sure to review the policy wording to confirm if your plan would cover this or not.
Can we add coverage for immunizations to our plan?
The short answer is yes, routine care and immunizations can generally be added to any plan. However the reason that these benefits are not typically included in Cultural Exchange plans is due to the cost associated with these benefits, and in many cases, Cultural Exchange participants are not abroad long enough. This type of benefit will cover general check-ups, vaccinations, and well-care visits that are most often done before a participant comes onto their program and they most likely will not and should not need these benefits. They are also relatively expensive when included into plans, as they are seen as free benefits for participants to use (they do not have to be sick to use them) and so they are used more readily than other benefits.
In the long run, it's typically less expensive for a participant to pay for a wellness visit or an immunization out of pocket than it would be to add it to the plan benefits. Many facilities, like CVS, Walgreens, and Kroger offer low cost immunization and wellness services, so it's best to direct your participants to these kinds of walk-in clinics if they do need a routine wellness visit.
Since the vaccine is not currently commercially available, it is hard to cost out a wellness benefit that includes coverage for the COVID-19 vaccine, as the pricing structure has not been set. This is something that will hopefully become more clear through the year in 2021, and once there is more information available, we will update this article accordingly.
For now, it's hard to say what the out of pocket cost associated with the COVID-19 vaccine will be in the future, but our hope is that when the vaccine is commercially available, it will be available at affordable prices from local walk-in clinics and urgent care centers, just like the flu shot.