With the recent Coronavirus outbreak, telemedicine services have been pushed into the spotlight as a great way for people to seek medical care in the comfort of their own home. The popularity of these services were on the rise even before the outbreak, due to the increased availability of high speed mobile networks and the ever increasing number of mobile devices with excellent video capabilities, making telemedicine a more and more practical solution.
Originally developed as a way to treat people in remote locations, telemedicine is becoming a regular part of most health plans and a convenient way to seek basic medical care. In this article, we are going to explore the benefits and limitations of telemedicine services, why they are a good idea to include in your insurance plan and how this can be done effectively.
---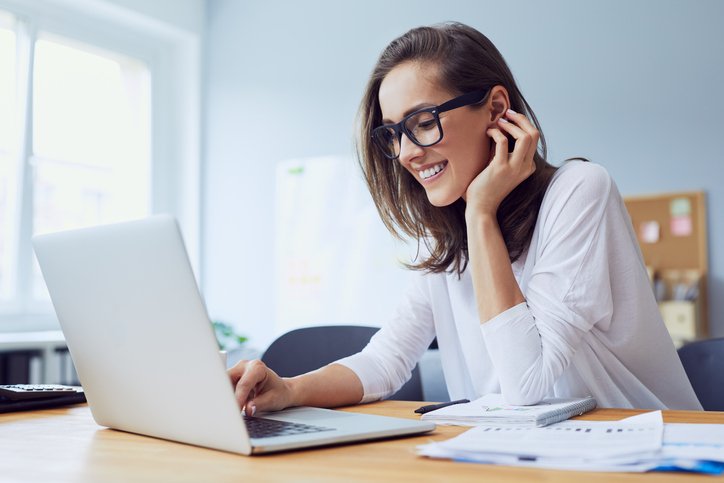 Benefits and Drawbacks
When most people think about telemedicine, they usually have positive feedback and thoughts, but there are some drawbacks which also need to be considered.
Accessibility
Without a doubt, the main benefit of telemedicine services is that it greatly increases the accessibility of medical care for many people. This is especially true for participants who are on cultural exchange programs and in their host country for a limited period of time when obtaining access to a primary care physician is just not practical or easy to do. Many doctors may not accept new patients, and trying to navigate a new healthcare system (especially in the USA) can be very tricky. Telemedicine provides them with a quick and easy way to seek basic medical care, sometimes in their own language and through a medium they are much more comfortable with - their cell phone!
Cost
Telemedicine services typically start from around $50 to $75 per visit. Compare this to the cost of visiting a doctor ($100 to $150 per visit), urgent care and walk in clinics ($100 to $500 per visit) and emergency rooms ($500 to $1,500 per visit and higher depending on the issue). You can quickly see that telemedicine services are more affordable and in most cases will probably resolve the medical condition with no further treatment needed.
Basic Care
This could be considered both a benefit and a drawback to telemedicine services. The main telemedicine providers typically only offer basic medical care and for anything more complex, they would need to refer you to a doctor. This is a great way to take care of minor medical conditions that just require a prescription to get you back on the road, but for more complex medical conditions, it is not the best solution when an in-person visit would be needed.
Technology Issues
To access most telemedicine providers you need to download their app, register on their website and answer questions that participants may not know the answer to. While most participants will have no issue in doing this, the setup, speed of your internet or mobile network access could all have an impact on the experience and access to medical care.
Misdiagnosis
Telemedicine services are provided remotely, so there is no opportunity to perform a physical examination or further investigation apart from the symptoms that the participant is presenting with. In minor cases, this is all that is needed, but some doctors argue that telemedicine could leave the door open to misdiagnosis.
---
Cost Containment Benefits
One of the main benefits of utilizing telemedicine services in your insurance plan is that it is an excellent way to contain your claims cost. Many insurers will offer telemedicine services, but they will charge you an extra fee to be able to offer this within your insurance plan and this is not the way to look at it. It should be seen as a way to contain your claims costs, and they should be offering it to you at no cost (perhaps with a small copay or deductible to access the service).
The idea is that you want to push participants to utilize the telemedicine provider as a first port of call for all minor issues and ailments. Keeping them out of the urgent care center or emergency room could have a huge positive impact on your claims, and will greatly improve your participants' experience. They will have less to pay out of pocket, as telemedicine services should be less expensive to access than more traditional medical care, and hopefully they will have less waiting time. If they do have to wait, they will be in the comfort of their own home.
Access Options
There are two key ways you can integrate telemedicine services into your insurance plan:
Indirectly
When including telemedicine services indirectly to your insurance plan, you are doing this without actually including it into the table of benefits or involving your insurance company or carrier. The only thing you will need to do is ask your insurance company if they will pay claims that are submitted from participants who access a telemedicine provider. In most cases, your insurance company should be willing to do this, and they would treat the claim like any other doctor visit. Your participants could then seek treatment from any telemedicine provider they wish, and would need to pay for this upfront out of their own pocket and submit these expenses to be reimbursed by the insurance company.
Directly
The more convenient way to set this up is directly through your insurance plan. The service would be included in your plan table of benefits and typically have a much lower out of pocket cost than compared to visiting a doctor, urgent care center or emergency room. When integrated like this into your insurance plan, participants will not need to pay for the services out of pocket (apart from any agreed copay or deductible) and the rest of the treatment would be paid for by your insurance plan. This is the best way to integrate a telemedicine provider, and makes access to care much easier!