Since the inception and implementation of the Affordable Care Act (ACA), there has been much said about the ACA as it relates to cultural exchange participants in the USA. Our article that we wrote back in 2013 still holds firm, and cultural exchange participants are in nearly all circumstances exempt from the ACA and its requirements. With that said, in recent months there has been a renewed interest in the ACA as it relates to J1 cultural exchange participants and whether or not cultural exchange participants should be purchasing or are even eligible to purchase ACA coverage.
---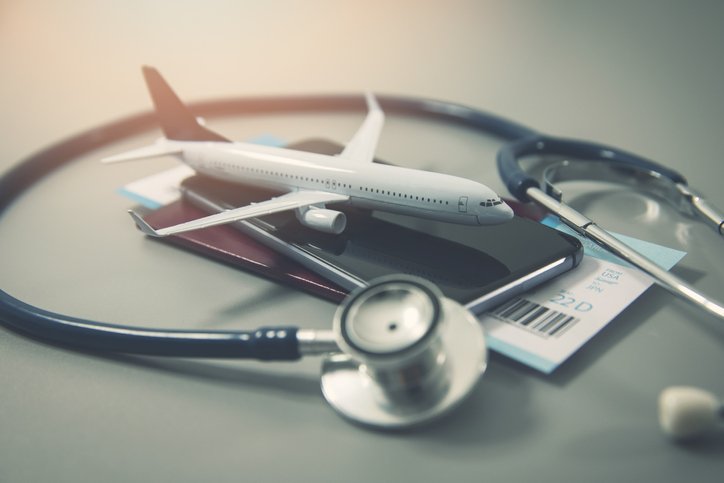 ACA Background
The ACA was designed with US Citizens/Residents in mind, providing affordable and comprehensive cradle to grave (or retirement) type health insurance for Americans. It prohibits pre-existing condition exclusions, caps on coverage, prevents cost-sharing on wellness benefits, requires full maternity coverage and other provisions making sure comprehensive coverage is available to all americans. The cost of such comprehensive coverage is quite high, but contained somewhat by much larger out of pocket costs than you find in plans built specifically for cultural exchange participants. So the trade-off is comprehensive coverage for everything, with the participant paying more of the cost of medical care along with higher premiums.
For a cultural exchange participant inside the USA, there are few ways in which they can obtain access to an ACA plan:
Option 1
—

Sponsor Plan

Sponsors could opt to provide all their participants with an ACA group plan. This would greatly increase the cost of the program, as an average ACA group plan will run at $250+ per month, per participant and could involve large out of pocket expenses to keep those premiums as low as possible. There is also a large question mark over this approach as an ACA plan is not really appropriate for short term cultural exchange participants within the USA.
Option 2
—

Employers Plan

For some visa categories, this would not even be an option (such as high school and work & travel), however if they are an intern and trainee or teacher, they could have the option to join their employer's ACA group plan. Again, the cost of this will be very high and there are often waiting periods when joining an ACA group plan, so they would need to purchase supplemental insurance during their waiting period. Most ACA plans are also not J1 compliant, so they would also need to purchase a supplemental plan to make sure they are meeting the J1 minimum insurance requirements.
Option 3
—

Insurance Exchanges

One of the key features of the ACA are the insurance exchanges, whereby people can purchase comprehensive coverage during the open enrollment period. Typically the open enrollment period runs from November 1st through to January 15th and you need to sign up for your insurance plan during this window. There are exceptions to this rule, and these exceptions vary by state, so you would need to look at your individual state guidelines.
In order for a cultural exchange participant to purchase coverage through the exchanges, they would need to apply under the "Special Enrollment Period" and it is still not clear if they would qualify for this as they are temporarily located in the USA and they have not established residency for tax purposes.
ACA Appropriateness
There is no doubt that ACA plans do offer some excellent coverage options and benefits, however there are a few key reasons why they might not be best for everyone:
Plan Cost
According to a recent eHealthInsurance survey, the average cost for an ACA plan on the exchanges in the USA is $456/month. While there could potentially be other subsidies and credits that may be available, the cost of these style of plans are often prohibitive for cultural exchange participants, as they simply do not have the funds to cover these high monthly fees — in addition to the higher out-of-pockets expenses that come with an ACA style plan.
Plan Benefits
There can be no doubt that ACA plans will offer far superior coverage, with unlimited benefits and items like maternity, pre-existing conditions, etc.. all covered. However there is one major pit-fall to ACA plans through the exchanges, they are NOT J1 compliant! They do not include the required medical evacuation/repatriation benefits that are required by the US State Department.
Deductibles
Due to the comprehensive nature of the benefits on an ACA plan, their cost is controlled through out of pocket expenses. This typically means that ACA plans have very high deductibles, such as $1,000 and may have high coinsurance values such as a 70/30 split. This means the insurance will cover 70% and you have to cover the remaining 30%. To make sure the plan meets J1 requirements, a deductible of $500 or less would have to be selected, which means the cost of the plan will be more expensive.
Here is a quick rundown of how a typical ACA plan would work versus a typical J1 Sponsor insurance plan.
ACA
J1
Deductible
$500
$100
Coinsurance (member portion)
20%
0%
Hospital Inpatient Stay
$10,000
Breakdown of Coverage
Deductible
$500
$100
Amt left after deductible
$9,500
$9,900
Coinsurance (member pays)
$1,900
$0
Member Responsibility
$2,400
$100
You can see from this scenario that the J1 sponsored plan covers more of the insured's medical expenses. The J1 sponsored plan might not be as comprehensive but it's designed to cover new conditions that occur while on their program (and usually at 100%). In most cases, that is all that is needed for young healthy participants on short-term programs in the US.
J1 Sponsor Coverage
Sponsors in the US are regulated by the US State Department, and as part of their designation, sponsors need to make sure all their participants have an adequate insurance plan that meets the J1 visa insurance requirements.
These requirements are:
Medical Benefits of at least $100,000 per accident or illness
Repatriation of Remains in the amount of $25,000
Expenses associated with the medical evacuation of the exchange visitor to his or her home country in the amount of $50,000
A deductible not to exceed $500 per accident or illness
A policy underwritten by an insurance carrier with:

an A.M. Best rating of ''A-'' or above;
a McGraw Hill Financial/Standard & Poor's Claims paying Ability rating of ''A-'' or above;
a Weiss Research, Inc. rating of ''B+'' or above;
a Fitch Ratings, Inc. rating of ''A-'' or above;
a Moody's Investor Services rating of ''A3'' or above;
While sponsors in the USA could opt to provide an ACA group insurance plan for all their participants, this is not really the most appropriate insurance solution. ACA plans will run anywhere from $250+ per month, per participant or higher, and these lower ACA premiums often have large deductibles and coinsurance values. To make sure the plans meet J1 requirements, they can only limit the plan with a $500 deductible and thus the premiums will be most likely higher. Also most cultural exchange participants are only in the USA for short terms (under 1 year), and while some visa categories do have longer term programs, the vast majority are shorter term programs.
Nearly all sponsors provide travel health insurance coverage that has a low or no deductible and provides 100% coverage for new injuries and illnesses. Whereas ACA plans are designed for long term coverage for US Citizens/Residents, J1 sponsor plans are designed for the type of programs participants are engaged in.
Conclusion
The big question here is whether ACA plans are appropriate for cultural exchange participants? While coverage could be made available through the sponsor's plan, through their employer (depending on the visa category or via the insurance exchanges, the crux of the ACA was to provide long term, comprehensive coverage for US Citizens/Residents. It's important to also keep in mind that while these plans are comprehensive, they are also expensive and have very high out of pocket expenses (to keep premiums lower). ACA plans also lack the international benefits that are required by the department of state (like emergency medical evacuation/repatriation). Participants would need to purchase an additional supplemental plan, in order to be compliant with their visa requirements.
If you would like to discuss your options with us, please contact us, and we would be happy to assist you.