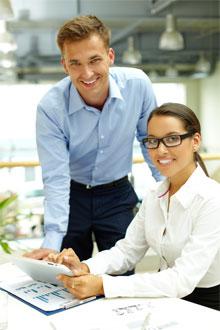 There can be no doubt that international experience in the workplace is excellent for your resume, and employers around the world will always look on international exposure as a positive point when hiring. For this reason, gaining international experience is vital - and with the choice available to participants, internships and trainees are now accessible all around the world.
There are a wide variety of programs available, and as part of the program, making sure you have adequate international health insurance coverage is vital. A few things that need to be considered:
Plan Administration
As these programs are typically taking place in a business environment, access to healthcare is key as participants will want to be able to seek care quickly and easily. For this reason a strong PPO network is vital so that participants can locate providers - ideally urgent or walk-in clinics, so that they are not wasting time. Also key here is access to documentation, and with being in the workplace, most will have constant access to the intern - so making policy documentation and online claims tracking will greatly improve the smooth running of plans for these participants.
Policy Benefits
The type of benefits required for interns and trainees varies very much on their length of coverage. If they are only going to be traveling for a few months, then a short term, less comprehensive plan should be sufficient. However for those on longer term assignments will have a higher need for a more comprehensive range of benefits, perhaps with a higher policy maximum.
One very important thing to note on these plans, if personal liability coverage is written into the policy, this will not typically provide coverage in the workplace. A common mis-conception, but nearly all personal liability insurance plans written into medical insurance plans will exclude coverage in the workplace.
---
With our extensive work in the high school market, we have the knowledge and expertise to provide you with a plan that is not only geared to your participants, but also priced correctly. Please contact us if you would like further information.