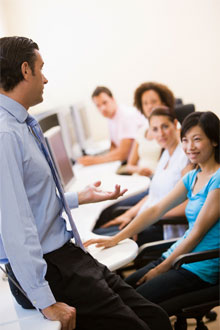 Language programs are as popular as ever, with destinations like the USA, Canada, UK and Australia still proving to be a huge draw for students who want to learn English and a wide variety of other languages.
With the popularity of these programs, making sure the participants have an insurance plan that works for them is vital in case something happens and they need to seek medical assistance. A few things that you need to consider:
Plan Administration
Participants who undertake language programs tend to stay for a shorter time period, and they average age is usually 18 or under. For this reason, you need an insurance plan that is designed to take care of the participant from the moment a call to assistance line is made. Therefore you should consider concierge style services for these types of participants, such as sending a doctor to the participants bedside. These benefits go a long way to ensuring the well-being of your participants abroad in case something happens.
Policy Benefits
With the traditionally shorter travel period, medical benefits are not as important for language programs but rather travel benefits come to the fore-front. Trip cancellation coverage, trip interruption coverage, travel delay, lost/ stolen baggage, emergency assistance benefits are the main drivers in these style of insurance plans.
Pricing
In most cases, pricing for these plans are built into program costs, so they are very price sensitive. With our approach to developing plans, we make sure you have the benefits you need and remove those benefits not required. This way, you are only paying for the benefits that you actually need and potentially saving you money on your insurance prices.