Envisage Global Insurance - Seven Corners Provider Network Search
Our plans include a provider network covering the USA, and the rest of the world. When visiting a provider within our networks, payments are often made direct and the claims process is typically much easier: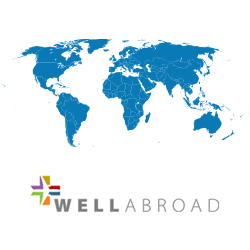 On the WellAbroad website , select your country from the list, and then click on the "providers" button.
Mental Health Doctors
If your insurance plan includes mental health coverage, and you need to seek care, please contact Seven Corners for assistance with locating a provider nearest to you at +1 (877) 702-6767
Doctors Not in Network
The facilities in this PDF file are listed as In-Network in the search tool for UHC above, but are not In network for your insurance plan. Please make sure to note this when searching.
Prenotification Requirements
Seven Corners Assist must be contacted prior to: (1) any medical treatment being received in the United States; or (2) hospital admissions worldwide; or (3) inpatient or outpatient surgeries worldwide. (For Emergency admissions and situations, Seven Corners Assist must be contacted within 48 hours, or as soon as reasonably possible.)